How to create a virtual USB drive in windows 7, 8, 10 and 11
In order to run a virtual machine off of a USB drive, you need to create a virtual USB. This is done by using disk management or a real USB stick.
A virtual USB can be created in two ways: either with the help of disk management or with a real USB. Disk management is easier and faster, but it requires you to have an active internet connection and administrator rights.
A physical USB drive can also be used for this purpose, but it requires more time and effort. You will need to install Windows on the physical USB drive, then use it as your main system's boot drive before installing any other software on it.
After you've learned the basics of USB drives that are virtual USB drives, let's proceed to the main section where we will examine how to create the virtual USB drive on Windows as well as other operating systems.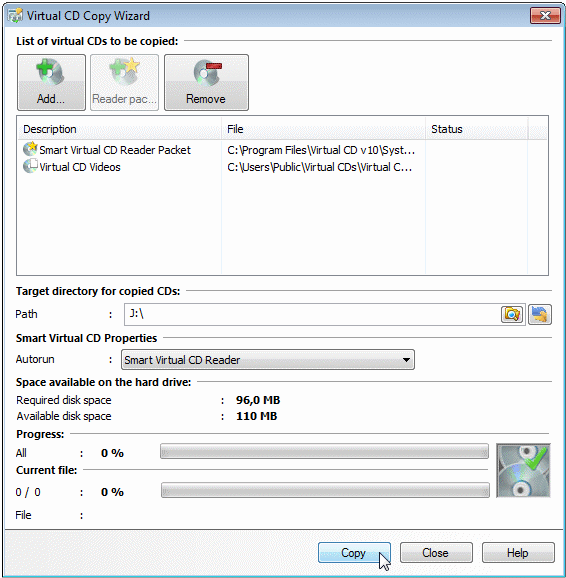 Method 1: Utilizing System Software
1. Open "Disk Management"
When you search, you can type "disk management" and then click " Create and format hard disk partitions ".
2. Select Action Create VHD
Within the disk management window, click and select "Action." Select and then select "Create VHD".
3. Create VHD files
To create a VHD file, press the "Browse" button, then choose an appropriate storage location, and then name the VHD document you created. Determine the storage capacity you'll create, such as 4000 MB. Make a note of the unit you're using: 1 TB is equal to 1000 GB or 1,000 000MB. In terms of the format for your file, you can select between VHD or VHDX. After that, click "OK" to confirm the "OK" click.
4. Initialize disk
Once step three is completed, a new disk will appear in the form of "Not Initiated". After that, you must start the disk by right-clicking on it and then selecting " Initialize Disk".
Choose the partition model you wish to choose, MBR or GPT. Click the "OK" button.
After that, click "Unallocated", then create the partition by right-clicking and choosing "New Simple Volume." Make sure to confirm each screen that appears.
If all the processes are completed, you'll find a file manager similar to this.
5. Installation and removal of the USB Virtual Flash drive
It is possible to install and remove a USB virtual flash drive from the file manager by choosing " Mount" to install it and " Eject" to take it out.
Method 2: Utilizing third-party software like IMDisk
IMDisk Toolkit includes a virtual disk driver as well as libraries, including one that includes the DiscUtils library. With the GUI 32 bit, the IMDisk Toolkit has multiple applications, including mounting image files from an external CD-ROM drive, hard drive, or creating multiple RamDisks. However, in this article, we'll use IMDisk to create the illusion of a USB drive for Windows.
To create an IMDisk-like USB drive using IMDisk the first step is to require a download of IMDisk's toolkit, which can be downloaded from a reliable source. When you've got it downloaded in compressed format, copy the stable file and place it in the directory. After that, you can install the software by using the IMDisk install file. Choose the location where you want to install the program and then click Next.
After that, select "Install" and then "OK". Once you've downloaded the application, start it by connecting to it from the location that was assigned to it. Following the instructions below, you can create a virtual USB drive with IMDisk:
Go to File, select "Mount new virtual disk".
If a menu that has options appears on the screen, you can choose the drive's name under "Image File." Choose to "Create a virtual disk in virtual memory under the "Image Access" option.
Indicate the dimensions of the drive as well as the type of drive.
Click OK, and you've successfully created a virtual USB drive with IMDisk.
FAQs
1. What can I do to utilize my Android phone as a USB drive?
Connect your Android device to your computer using the USB data cable for data. After connecting, the " USB Storage" notification will be displayed on the notification screen that your smartphone displays. Choose "USB Storage" and select the "OK" button.
An AutoPlay box will be displayed on your PC. Select the "Open Folder" option. Now a new storage drive is going to be displayed beneath this PC as a removable disk. You can now transfer files from your hard drive to the proper location on your Android phone.
2. How do you install an ISO image within Windows?
The mounting of an ISO image on Windows 8 and 10 is easy because these Windows versions have the ability built-in to mount ISO disc images or the VHD virtual image file for a hard drive. However, if you're working with Windows 7 or Vista, you'll need a third-party application program like WinCDEmu, which is an open-source disc mounting software. WinCDEmu supports a variety of image files such as BIN NRG, MDS/MDF, CCD, and IMG. It can also be used with Windows 8, or 10.
Here are the three steps for mounting an ISO image on Windows 8 and 10: (without WinCDEmu )
Navigate to the ISO image you wish to mount, and then double-click it. This only works when you do not have any programs that are associated with the ISO image on your computer.
Right-click the ISO image file, and then select the "Mount" option.
Choose the ISO file in the file manager. Click on the "Mount" button under the "Disk Image Tools" tab on the ribbon. If the mount is successful, it will show up as a brand new drive on this PC. If you want to remove this ISO file, right-click on the drive, then choose "Eject."
For Windows 7 or Vista: Follow these steps:
Install the WinCDEmu application on your computer and allow it to install the drivers for the hardware that it requires.
After WinCDEmu is installed, double click on the ISO image file to mount it. Alternatively, right-click on it and select "Select drive letter & mount" and then "OK" alternative.
To remove this disk drive, just right-click the virtual disk drive and select the "Eject" option.
3. How do I add a virtual printer port?
The steps to include the port of a virtual printer are the following:
Press the start button, then open the control panel and select the Hardware and Sound options. Choose printers.
Click on the "Add Printers" button.
In the Add Printer wizard, select Add a local printer.
Select the "Create a new port" option. Check that the port you want to use is chosen from the list, and then select Next.
Type \\computer name\printer name within the Port Name Dialog box, then click OK.
Then, complete the remaining wizard, and then click Finish.
3. How can I open VHD files? VHD file?
How to open a VHD file in Windows is as follows:
Download the VHD file to your desktop. If you've obtained the compression file, you will be able to locate it within the downloads.
Start the WinZip application via the start menu, or from the desktop shortcut. In order to open the VHD file, simply click on the VHD file and select the "open" option.
Choose the VHD files that you would like to extract.
Then click the 1-click unzip option, and then choose to unzip on your computer in the toolbar of WinZip.
Select the folder in which you would like to save the file and select "Unzip."
After successful extraction, After successful extraction, shut down the Winzip application. After that, visit the folder from which you extracted the file. There, you can quickly access it from there.