The rilnotifier is a system app on Android. It monitors the network, and when it detects changes in the network, it sends a notification to the user. This notification is not useful for many people and can be disabled.
RILNotifier It is an Android system application that is responsible for informing other apps of the network type the device is connected to. For instance, if the Android phone is connected to an LTE network and I change to a Wi-Fi network, it will notify the RILnotifier, which will alert other apps about the switch.
There's nothing else regarding RILNotifier from its creators. We believe that when it informs other apps of it and the network type, it means that apps such as Google Play Store identify the network type and ask you to download their apps using Wi-Fi rather than a cellular network.
In this article, we will show you how to fix the rilnotifier on Android and stop those annoying notifications from popping up on your screen.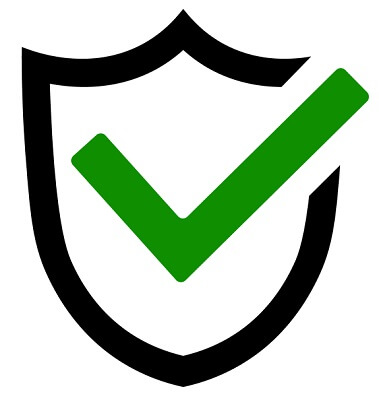 How can I fix the RilNotifier mobile data connection error?
We now come to an issue that is common to many users. The RILnotifier app sometimes displays the message "failed in connecting." What can you do to solve this problem?
1. Restart Your Device
Most people find that restarting their devices resolves the issue, but only for a brief time. However, we suggest doing it as it takes just a few minutes to restart your device.
If you want to restart your device, press the power button until you see a screen that shows the restart button. Then, tap the restart button and then press it once more to confirm.
2. Turn your mobile data off, then turn it back on.
If you get a connection message from the mobile device, try turning your mobile's data off and back on to see whether the issue is resolved. The switch-off process can take at least five minutes before you can switch it back on.
Tips You can remove your SIM card from your device and then insert it back to optimize the connection to the internet.
3. Turn Off Notifications For RILNotifier
By turning off the notification, you will completely stop the "Unable to establish the Wireless Data Connection" notification. Some people believe it's not the best option since it will not show the notification.
However, as we've mentioned, the app will only show users the notifications when their device is unable to have data connectivity, and until you can fix the problem, we suggest switching off app notifications for RILNotifier.
It's secure, and you can enable notifications whenever you like.
Steps:
Open device settings.
Tap Notifications.
Click to view all apps.
Click on the ellipsis icon (three horizontal dots) on the right side of the screen.
Tap on Show System applications.
Click on the dropdown menu and choose "All apps."
Locate the RILNotifier in the list, and then use this toggle to deactivate notifications.
Notification: The steps can be different depending on your device, and you only need to locate the app's notifications settings, and then disable the notification for RILNotifier.
Android system applications cannot be disabled/uninstalled like other applications. However, you can deactivate nearly any app you wish through a third-party program such as System App Remover (root access is required) as well as Android the debug bridge (adb).
If the device you're using is rooted, you can utilize System application remover to determine if you can then root your device.
The process of rooting is dependent on the model of your device. Some phones can also be rooted with an Android application such as Kingoroot.
However, the majority of modern devices are rooted only using the PC version of these root applications.
Also Read: How To Easily Fix connected no Internet Android
FAQs
What exactly is RilNotifier to do?
RilNotifier uses an internal system that can inform the apps that the network is currently in use. For instance, if, for example, you're currently using WiFi and you decide to switch it to LTE, It will then notify the other apps that are affected by the change in the network.
How Does RILnotifier Work?
The layer is for communication between the radio component and the mobile android service. It is able to allow users to have an unbroken internet connection. The layer is simply referred to as RIL, also known as the Radio Interface Layer.
The RILnotifier application alerts Android system users when there's a change in their data connectivity. For instance, if you make a switch or change to the LTE data network of the SIM provider you use when you connect to the Wi-Fi at your home, you'll be immediately informed of the switch.
The app informs users of the changes in the network, and it also informs all other applications that run the application-aware of how the connection works.
Can I uninstall RilNotifier?
Since this is a built-in program that is built-in, it isn't possible to remove it in the event that you use an alternative system to the one that is commonly used.
There is a possibility to disable it or block it, either through the settings inside or by making use of a third-party application designed specifically for this purpose.
Ril Notifier App as well as the high consumption of batteries?
A rapid battery drain from your device can be a hassle and an annoyance and force users to pay for power banks, or continually recharge the battery, which isn't healthy for battery longevity.
Many people attribute the battery issue or Google Play services are constantly slowing down on RilNotifier this being nearly impossible. The app takes up a little area on your phone and doesn't cause battery problems on most phones.
If you think that the ril-notifier is the cause of your battery issues, try stopping the app, and then observe whether the issue continues.
Is RILNotifier safe?
It's an app for the system, and the majority of Android devices come with it. On certain devices, it's called "Service Mode RIL." Certain users think RILnotifier is spyware, or some even think that your device is hacked and managed by hackers.
These are all misconceptions. When a non-tech-savvy person discovers the list of system applications and begins to make assumptions about what the app's name is.
For instance, Samsung devices have a system application called incallUi that contains the user interface for the dialer application.
However, some believe that it's a kind of spyware application employed by their partner to monitor their phone calls.
Does RILnotifier cause Wifi connection errors?
RILnotifier uses RILnotifier to alert apps on the device of an active change in internet connection. It has nothing to do with the wifi connection errors that the phone is experiencing.
Follow these steps to resolve the problem of Wifi connection errors.
Is RILNotifier used for hacking?
There is no evidence of this. RILNotifier is a system-wide app that runs on Samsung Android phones, and there isn't any evidence of the application being used for security breaches or spyware attacks.
Conclusion
RilNotifier is an excellent application that works well on Android smartphones, but mobile data connection errors can be annoying.
We attempted to help you resolve these data connection errors by offering solutions. If, however, the error persists, we suggest you contact the network provider!